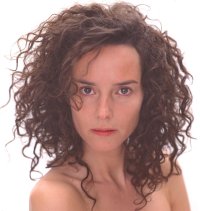 DANIELLE KWAAITAAL




Biography

1964 Born in Bussum, Holland
1991 Graduated Rietveld Academy, Amsterdam
Currently lives and works in Amsterdam


Solo Exhibitions

1992 Body Scapes, Bloom Gallery, Amsterdam
1993 Unfair '93, Bloom Gallery, Cologne Artfair(cat.)
1994 Bubbling, Bloom Gallery, Amsterdam
1995 Bubbling, Argos Gallery, Arnhem
1996 Danielle Kwaaitaal & Philip Haag, Thomas Rhebein Gallery Cologne, Germany
1997 The White Room, Flatland Gallery, solostand KunstRai, Amsterdam
1998 Airheads, Bloom Gallery, Amsterdam
1999 Kwaaitaal & Klein, Robert Sandelson Gallery, London


Group Exhibitions (selection)

1988 Short Movies, Filmmuseum, Amsterdam
1990 Very Fiest, Witzenhausen/Meierink Gallery, Amsterdam
Twelve Channels, Arti & Amicitiae,
1991 The History of the Electronic Page, I.C.A., Amsterdam
Confrontation, Witzenhausen/Meierink Gallery, Amsterdam
1992 Chill Cave, with Gerald v.d. Kaap, Torch Gallery, Amsterdam
The Comfort Zone, Gallery The Living Room, Amsterdam
Bloom Presents, Bloom Gallery, Amsterdam
Fodor Longa Res Brevis, Museum Fodor, Amsterdam
1993 Corpus, De Gele Rijder Foundation, Arnhem
The White Child, Aschenbach Gallery, Amsterdam(cat.)
Corpus, Witzenhausen/Meierrink Gallery, Amsterdam(cat.)
Breda Photographica, De Beierd, Breda(cat.)
Municipal Acquisitions, Stedekijk Museum, Amsterdam(cat.)
Peep "o" Artolux, Gent, Belgium
1994 Tools and Tales, Artis, Den Bosch(cat.)
1995 Prix NI, Nouvelle Images Gallery, Den Haag
The Ego Document, Naarden Photo Festival, Naarden
New Balance, Twelve Artist from the Netherlands,Vilnius, Litouwen(cat.)
Anniversary Show, Gallery de Gryse, Tielt, Belgium
Naughty Girls, Dutch Film Museum, Amsterdam
1996 Hybrids, De Appel Foundation, Amsterdam(cat.)
Klein, Kwaaitaal & Franciscus, Flatland gallery Utrecht
Zeitgenossische Fotokunst aus den Niederlande, Neue Berliner Kunstverein, Berlin, Badischer Kunstverein Karlsruhe, Germany(cat.)
The eye as weller, Stedelijk Museum Schiedam(cat.)
1997 The Girls on the Beach, Declercq Gallery, Antwerp
World Wide Video festival, The Milky way, Amsterdam
Ecce and Nietzche, The trust Foundation, Amsterdam
1998 Sensual Adstrection, City Thoughts Foundation, Amsterdam(cat.)
The Holy Heart, De Balie, Amsterdam(cat.)
1999 Opening-show, Robert Sandelson Gallery, London
The lava Edge, Art & Amicitiae, Amsterdam
Rembrandt 2000, Rembrandt Foundation, Den Haag
Hallucinations, B&D Gallery, Milan, Italy
2000 Contemporary Interior Designs, Intermezzo, Dordrecht



Veejay Performances

pacha, Ibiza,(Spain). 2001, Istanbul,(Turkey). End of Summer festival, Bregentz(Austria). Film Festival, Cannes, France. WorldExpo, Lisbon(Portugal). Club WMF, Berlin(Germany). Tigerbar, Hamburg(Germany). Blushin Pink, Zurch(Switzerland). Speedfreaxs, Amsterdam(Netherlands). S.O.A.P. Amsterdam(Netherlands). Chemistry TV, weekly on national TV(Veronica).


Theatre performances

The Ball, Concerthall, Amsterdam, Netherlands. Bang The Inside, with Harry de Wit and Elise Lorraine, (on tour). Marv!, with Nadine Lavern and Jan Ritsema (on Tour).